Search result(s): most popular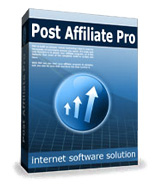 Post Affiliate Pro 4 is an outstanding affiliate application. Those who already worked with it would tell you that it is a huge application with so many plugins, features and functions. One of them is a design section.
The same as many nowadays applications Post Affiliate Pro 4 has a user interface for design changes. Not only logo changing but also direct access to application templates so you could modify existing sections or create new ones. It helps you e.g. to hide some parts of sections you do not want to display or some tables in reports that you can modify. You can extend affiliate sections with... (
read more...
)
Seen 2440 times.
Categories: [Post Affiliate Pro 4]