Latest posts
If you are wondering if there is a way to integrate your
Live Agent
chat buttons into your ZenCart shopping cart, then I have an answer for you. It is possible! Here is a short guide on how to do that.
We will insert the button code into footer of your ZenCart. This way the button will show up at every page of your cart. The first step is to connect to your FTP server where your ZenCart is installed. Find its directory and navigate to includes/templates/template_default/common/ and find tpl_header.php file.
If you are not logged in your Live Agent,... (
read more...
)
Seen 3451 times.
Categories: [Live Agent]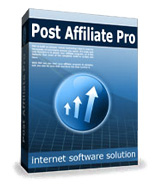 Post Affiliate Pro 4 is an outstanding affiliate application. Those who already worked with it would tell you that it is a huge application with so many plugins, features and functions. One of them is a design section.
The same as many nowadays applications Post Affiliate Pro 4 has a user interface for design changes. Not only logo changing but also direct access to application templates so you could modify existing sections or create new ones. It helps you e.g. to hide some parts of sections you do not want to display or some tables in reports that you can modify. You can extend affiliate sections with... (
read more...
)
Seen 2866 times.
Categories: [Post Affiliate Pro 4]

Post Affiliate Pro 4 has a brother. The same framework, the same company and the same super feeling from using it. The name of this new application is
Live Agent
.
After more than a year developers from Quality Unit finally finished a new version of livechat application. The old one was cool but this new one is super cool. Why? Because it is not just a livechat application anymore -
it combines two famous products - Live Agent and Support Center
.
When you install Live Agent it becomes a livechat application right after few basic settings. But if you set it up a... (
read more...
)
Seen 2421 times.
Categories: [Post Affiliate Pro 4]